WI HALL, EDENBRIDGE
Monday
5:00- 5:40 - Junior Contemporary
5:40 - 6:25 - Private Lesson
6:25- 7:00 Adult Tap
7:00 - 7:45 Adult Ballet
Tuesday
4:00 - 4:35 Junior Modern
4:35 - 5:10 Grade 1 Ballet
5:10 - 5:45 Grade 1 Tap
5:45 - 6:45 Senior Performance Group
Saturday
9:00 - 9:30 Pre-School Ballet
9:30 - 10:00 Preparatory Ballet
10:00 - 10:30 Street Feet
lingfield and dormansland community centre
Wednesday
4:30 - 5:00 Junior Street Dance
5:00 - 5:30 Cheerleading
Friday
4:50- 5:30 Grade 2 Tap
5:30 - 6:10 Grade 5 Tap
LINGFIELD PRIMARY SCHOOL
Saturday
Gym
9:00 - 9:30 Preparatory Ballet
9:30 - 9:50 Pre Prep Tap
9:50 - 10:20 Primary Ballet
10:20 - 10:55 Grade 1 Ballet
10:55 - 11:25 Primary Tap
11:30 - 12:30 Musical Theatre
12:30 - 1:15 Junior Performance Group
Hall
9:00 - 9:30 Twinkle Toes Pre-School Ballet *NEW*
9:30 - 10:05 Street/Commercial
10:05 - 10:50 Grade 3 Ballet
10:50 - 11:30 Grade 2 Ballet
Autumn Term Dates:
Term Starts w/c Monday 11 September
Half Term 23 October - 28 October
Term Ends Saturday 09 December
RICKARDS HALL, EDENBRIDGE
Wednesday
5:00 - 5:35 Grade 1 Ballet
5:35 - 6:35 Senior Contemporary and Modern
6:35 - 7:20 Intermediate Ballet and Pointe
Our timetable is subject to change, however, any changes made will be notified to current students in advance
Evolution Dance Academy also offers street dance exclusively to students at Sevenoaks Prep on a Wednesday and Thursday, Lingfield College on a Monday and Friday and Hever Primary School on a Wednesday.
We also offer private lessons. Please get in touch with us if you are interested in private tuition in any of the disciplines.
For details regarding our termly fees click on the link below: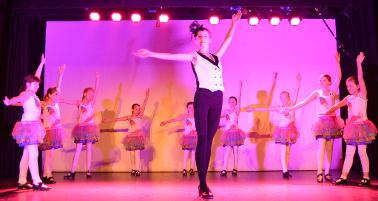 KNOLE ACADEMY DANCE STUDIO, SEVENOAKS
Thursday
5:00 - 5:30 - Grade 2 Ballet
5:30 - 6:10 Grade 3/4 Ballet
6:10 - 7:20 Grade 5 Ballet and Pointe
AMHERST SCHOOL, SEVENOAKS
Friday
5:30 - 6:30 Performance Group
6:30 - 7:15 Senior Contemporary
7:15 - 7:50 Grade 3 Tap
7:50 - 8:35 Festival Prep (Invitiation Only)
st Andrews church, paddock wood
Thursday
4:45- 5:45 Ballet
5:45- 6:30 Grade 4/6 Tap
6:30 - 7:30 Senior Contemporary
7:30 - 8:15 Senior Street
LINGFIELD COLLEGE
Monday
6:00 - 7:30 Festival Prep (Invitation Only)
Wednesday
6:00 - 7:45 Festival Prep (Invitation Only)